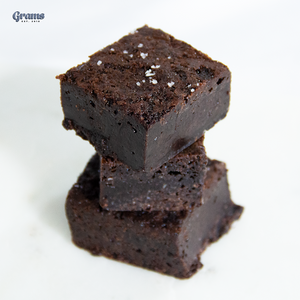 Dark Chocolate Fudge with sea salt
---
Our Dark Chocolate Fudge with sea salt brownies are our best selling flavour. It's rich, decadent and topped with the finest sea salt. They are best for all dark chocolate and sea salt lovers! 
Do note that the brownies should be refrigerated either in the freezer or chiller, and not to be left out at room temperature for long periods. Best consumed when chilled. The brownies should be consumed within 2 weeks of day baked.
---
Sorry, there are no products in this collection.